Protection
How much cash would your family need to maintain their current lifestyle if you die prematurely?
More Info
Our People
Our people are very important to us, as is making certain we provide you with the best possible professional financial advice. Below is a short biography for each of our colleagues together with their contact telephone number. For further contact details please see our "Contact Us" page.
---
The value of pensions and investments and the income they produce can fall as well as rise. You may get back less than invested.
Tax Planning, Estate Planning and Trusts are not regulated by the Financial Conduct Authority.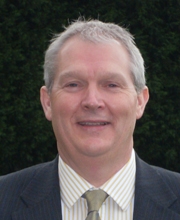 Colin Pritchard, Director and Financial Adviser
Tel.
01789 774039
Mobile.
07827 445138
Email.
colinbeanland.co
Colin has over thirty years' experience in the Financial services Industry witnessing many changes and developments during this time.
His Financial Services career began in 1986, working for Hogg Robinson one of the country's largest firms of Insurance Brokers (at the time).
From 1988 Colin worked for Scottish Life (now Royal London). Whilst specialising in Pensions, he also has a wide ranging experience in, Investments, Protection, Estate and Trust Planning.
During his time at Scottish Life, Colin was one of only a small number of consultants licensed to write Defined Benefit (Final Salary) Pension Business.
Colin is proud to be a "Chartered Financial Planner" and a Fellow of The Personal Finance Society. Qualifications held by only a small percentage of advisers in this country. Colin takes professional development very seriously.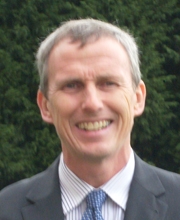 John Garvey, Director and Financial Adviser
Tel.
01789 774039
Mobile.
07827 445137
Email.
johnbeanland.co
After graduating from University with a Mathematics Degree, John has spent the last 30 years in the Financial Services Industry.
During this period, John has qualified as a Chartered Financial Planner and holds an Award for Pension Trusteeship.
John has vast experience in a number of areas including

-Corporate and Individual Pensions
-Investments
-Inheritance Tax Planning
John provides a comprehensive service to his clients. He is committed to providing you with the most suitable advice, service and support at all times. John`s main focus is to help clients achieve their goals and objectives.
Meet the Team
From left to right……Patrick Naylor, Faye Brown, Dawn Beanland, Lynda Sheppard, Sharen Richards, Linda Entwistle.
Indices
Value
Move
%
FTSE 100
7,271.68
48.86
0.68
FTSE All Share
4,144.16
26.23
0.64
Currencies
Value
Move
%
Euro
1.19
0.00
0.18
United States Dollar
1.38
0.00
0.14
Data is compiled by Adviser Portals Ltd every 60 minutes. Information is not realtime. Last updated: 26/10/2021 at 10:00 AM